In many ways, San Francisco is a high-tech city, with Silicon Valley just down the road, Twitter on Market Street and Ubers on every corner.
But it also has a rich religious history and some unusual places to visit if you want to venture further than the Golden Gate Bridge.
Here are some of the places that I found interesting when I visited on a book research trip for my thriller, Valley of Dry Bones.
(1) San Francisco Columbarium
The city banned burial and cremation in the early 1900s when bodies and graves were moved out to Colma, where the dead outnumber the living. The Columbarium is one of the few places left for human remains within the city limits.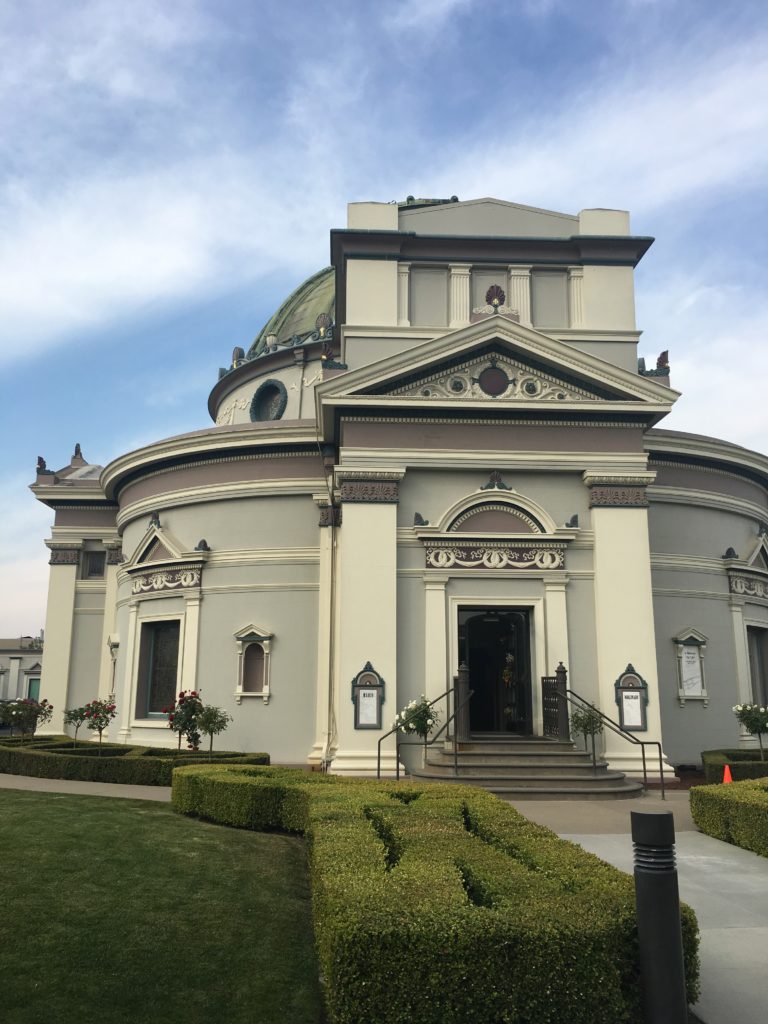 It's a Neo-classical building with a copper-domed roof surrounded by red and white sculpted rose bushes in well-kept grounds. Inside, the circular space opens out into a spacious central hall with three gallery levels filled with glass-fronted niches, each with an urn or casket inside holding the remains of a life.
[Read more…] about 7 Unusual Places To Visit In San Francisco